Weddings, cousins and family reunions
Our campsite has all the necessary infrastructures to organize beautiful family celebrations !
With its capacity of accommodation, its space, its equipments and its services, camping is not it the ideal place to organize big events and family celebrations? For a price here defying all competition.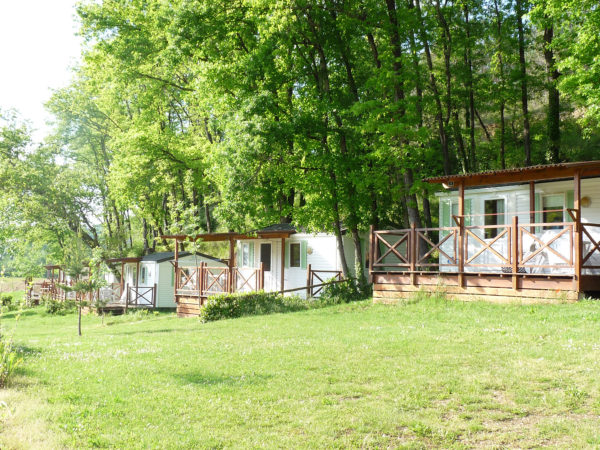 Group accommodation
We have 38 rentals. This makes a total sleeping capacity of 150 people. If one restricts oneself to the mobil-home any comfort and that one removes the canvas bungalows and the tit'home which do not have bathroom, the capacity of reception is 100 people. For rates more than 2 times less than the hotel, a beautiful setting and privacy preserved since each family has an individual mobile home with terrace and private garden.
 
The room, the bar and the kitchen
The surface of our room is 150m². If you count the space of the bar and a space dedicated to a possible dance floor, the ideal capacity is 50 people at the table.
The terrace of the bar is 140 m². When weather is nice, room + terrace offer you a beautiful space.
We also have a bar with beer maker, fridges, ice machine etc .. and a kitchen with piano, microwave, refrigerators, freezers, crockery, kitchen utensils …
A diving area with dishwasher is located between the 2.
All services and available are available and rates are à la carte.
Infrastructures
All our services are close to the hall and the bar and away from the accommodation. This allows everyone to stay calm at his mobile home if necessary. Next to the room you will enjoy:
– Heated pool with paddling pool
– The ball field
– The ping-pong table
– Mini golf
– Children's play area with trampoline
– The soccer field
– volleyball / badminton court
Free and unlimited WiFi access is also available in this area.
Do not hesitate to contact us if you want a quote.
Also note that we welcome groups of hikers, cyclists or other sports enthusiasts and that we can offer in this context many a la carte services.