Accessibility at the heart of our concerns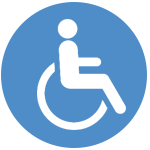 We integrate the notion of accessibility into all our reflections
and not a project is born without accessibility.
We are lucky enough to be on a relatively flat campsite, which is good news. We do not have a mobile home for the moment but in the strict sense of the term but people with reduced mobility spend their holidays every year with us and seem rather satisfied … Short tour of the facilities that we offer. 
---
The parking
A place is reserved at the edge of the car park.
Then the journey to get to the reception is easy. 
The reception and the bar
There is no step to enter the reception and a lowered counter is located in the reception.
There is no step either to access the terrace of the bar. There is one to enter the bar but one of the doors is equipped with a ramp. At the bar, part of the counter is lowered.
The toilets at the snack bar are also suitable. 
The swimming pool
All access to the pool is accessible and the slopes meet the standards. The crossing of the foot bath is adapted too.
We do not have a lift seat and the pool toilet is not accessible. But the outside toilet of the bar, next door, are.
The toilet block
The campsite is flat, access to the toilet block is without difficulty. You will find:
An adapted shower
An adapted toilet
A washing machine tray adapted
An adapted dishwasher sink
One of our 2 washing machines is also accessible and meets the standards (machine height, front loading etc.).
Accommodations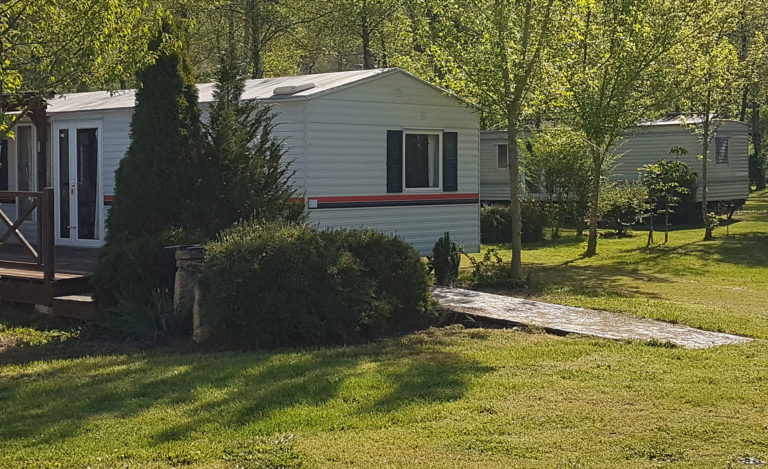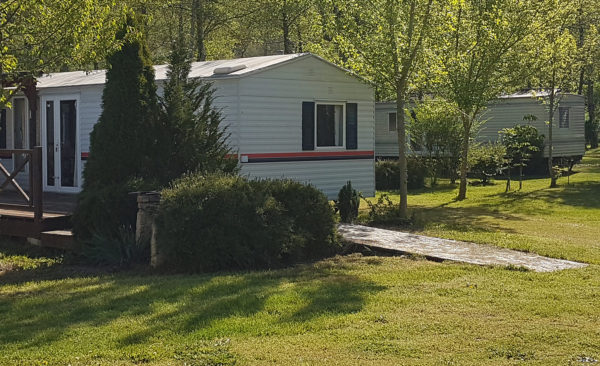 We do not have a mobile home, not yet (it's for next year). We put a ramp to one of our mobile homes, the largest (6/8 people), which has a large terrace and a large living space. The double door also allows easy entry into the mobile home. But the bathroom is narrow. By chance, the Mobil-Home is located right in front of the sanitary block, adapted him as we have seen previously.